Welcome to page 4.
Archive photo's: Some various loads on Antar Mk3's. These are: Top to Bottom: Centurion, OPRA, Centurion Bridgelayer, Alvis Stalwart, Centurion Hulk [for training] A Chieftain being winched on as dusk falls.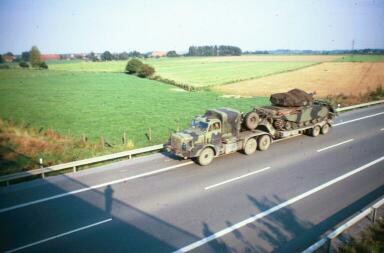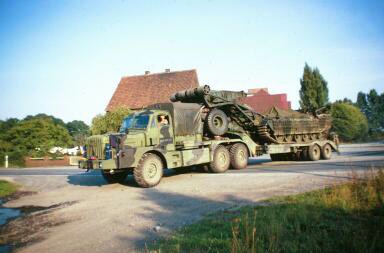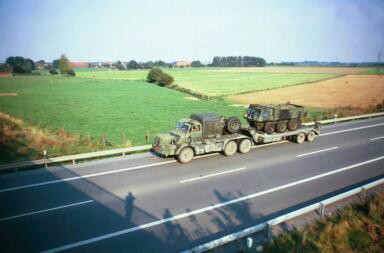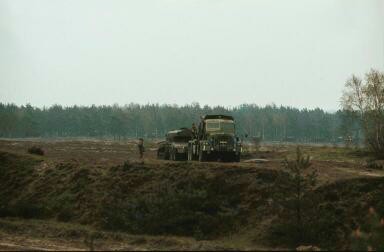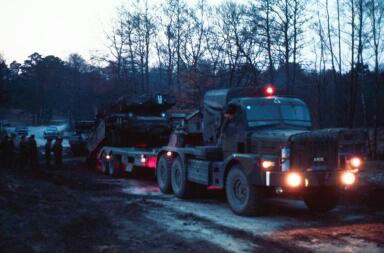 Here are some views of other Countries Tank Transporters: USA, BELGIUM, HOLLAND, SWEDEN,GERMANY.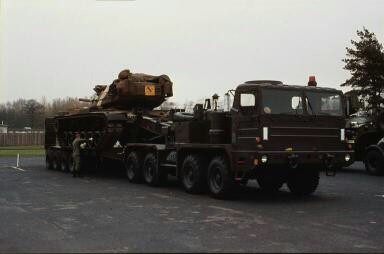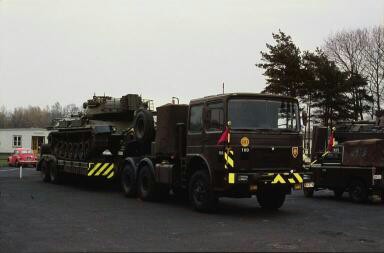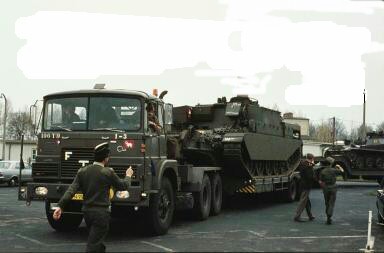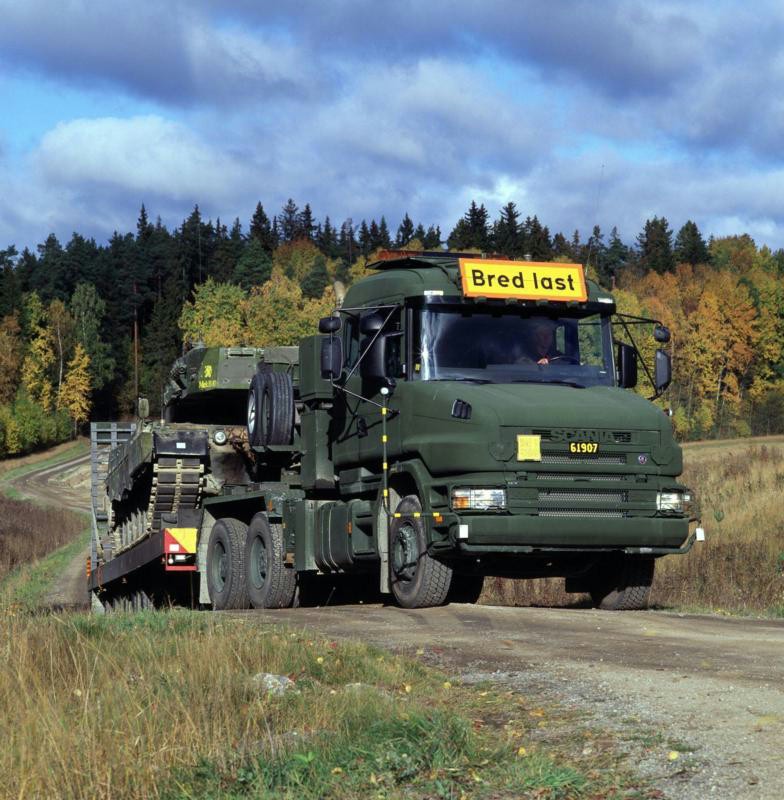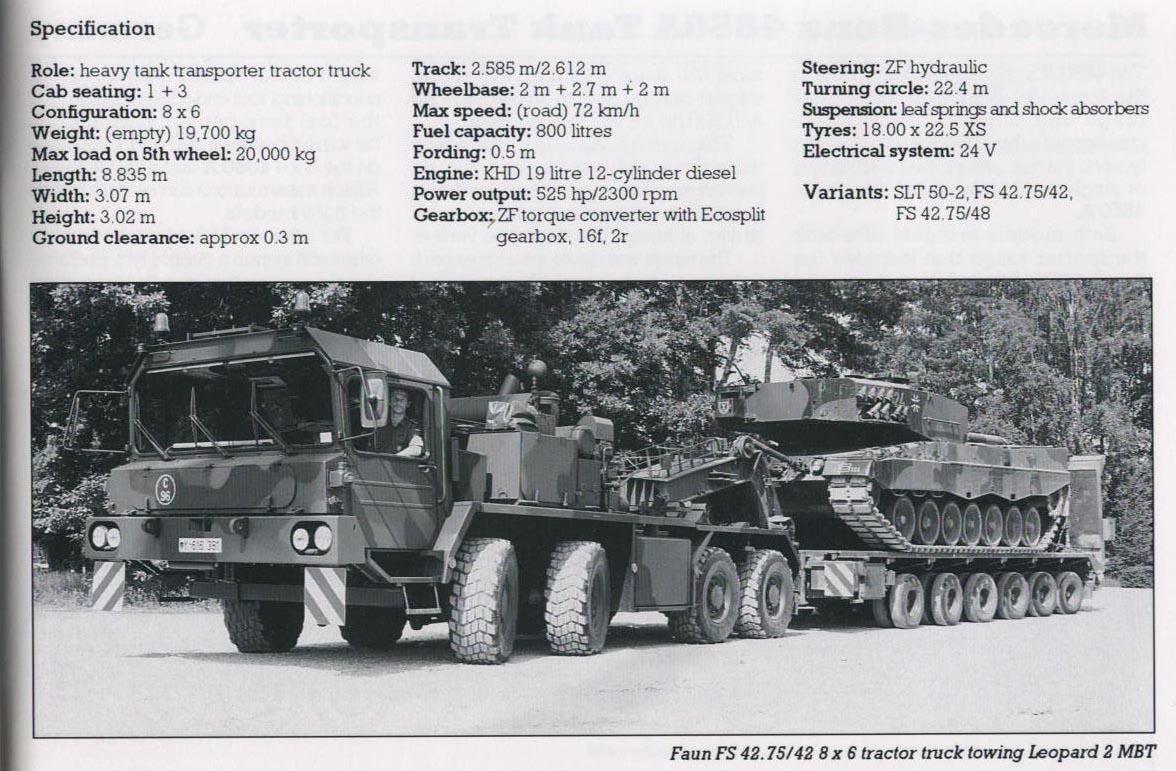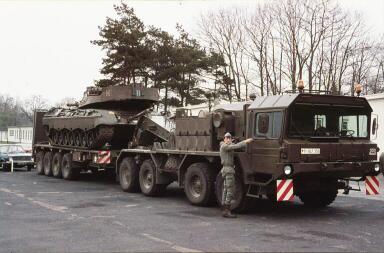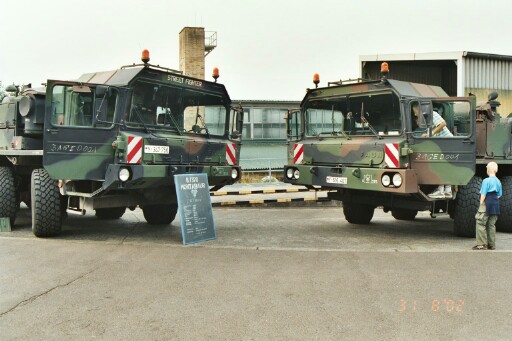 Here are two pictures sent in by Benjamin Behrens of Hannover Germany, they are of a Faun SLT 56 HET with a PZH 2000 AAH load.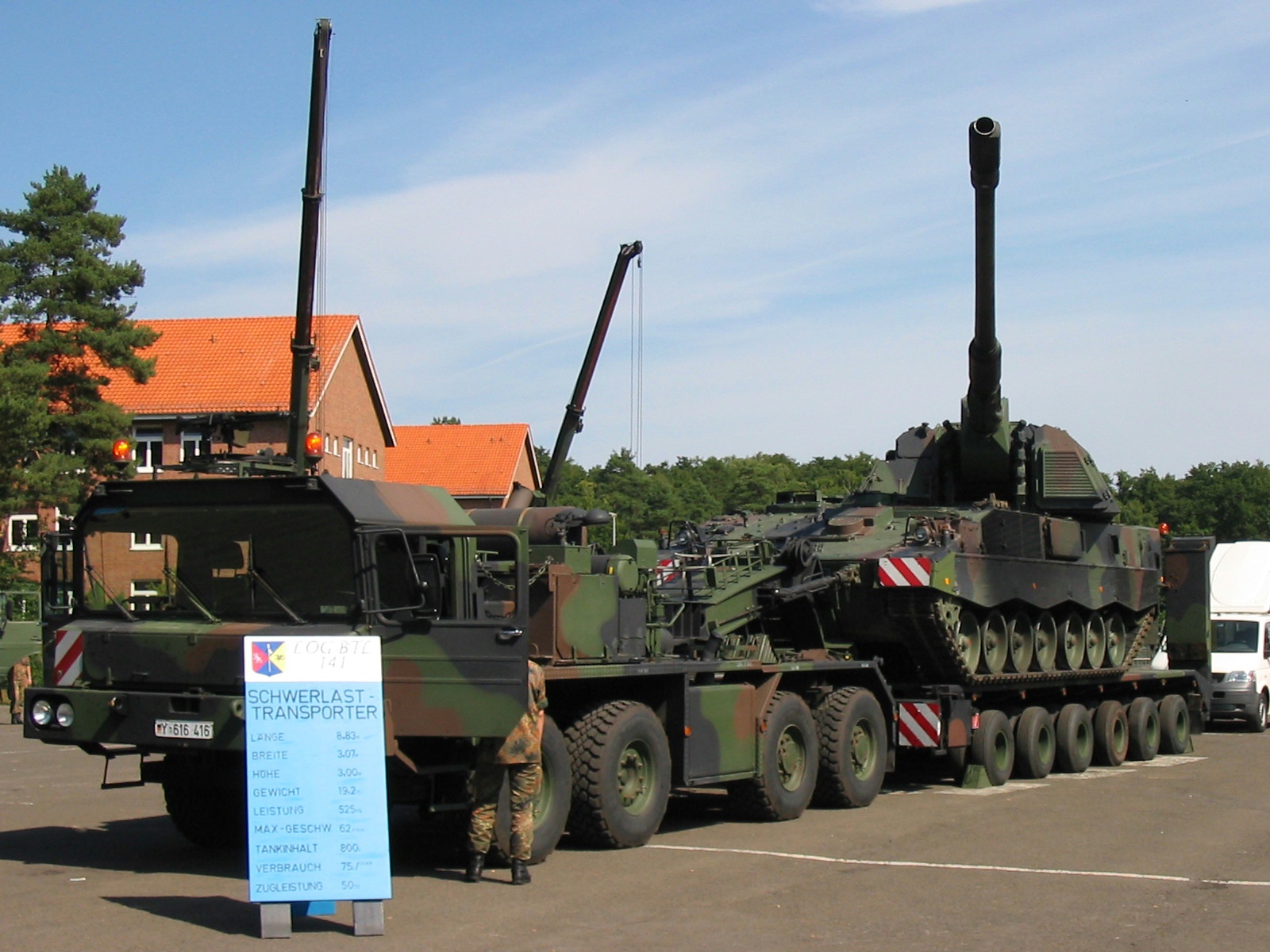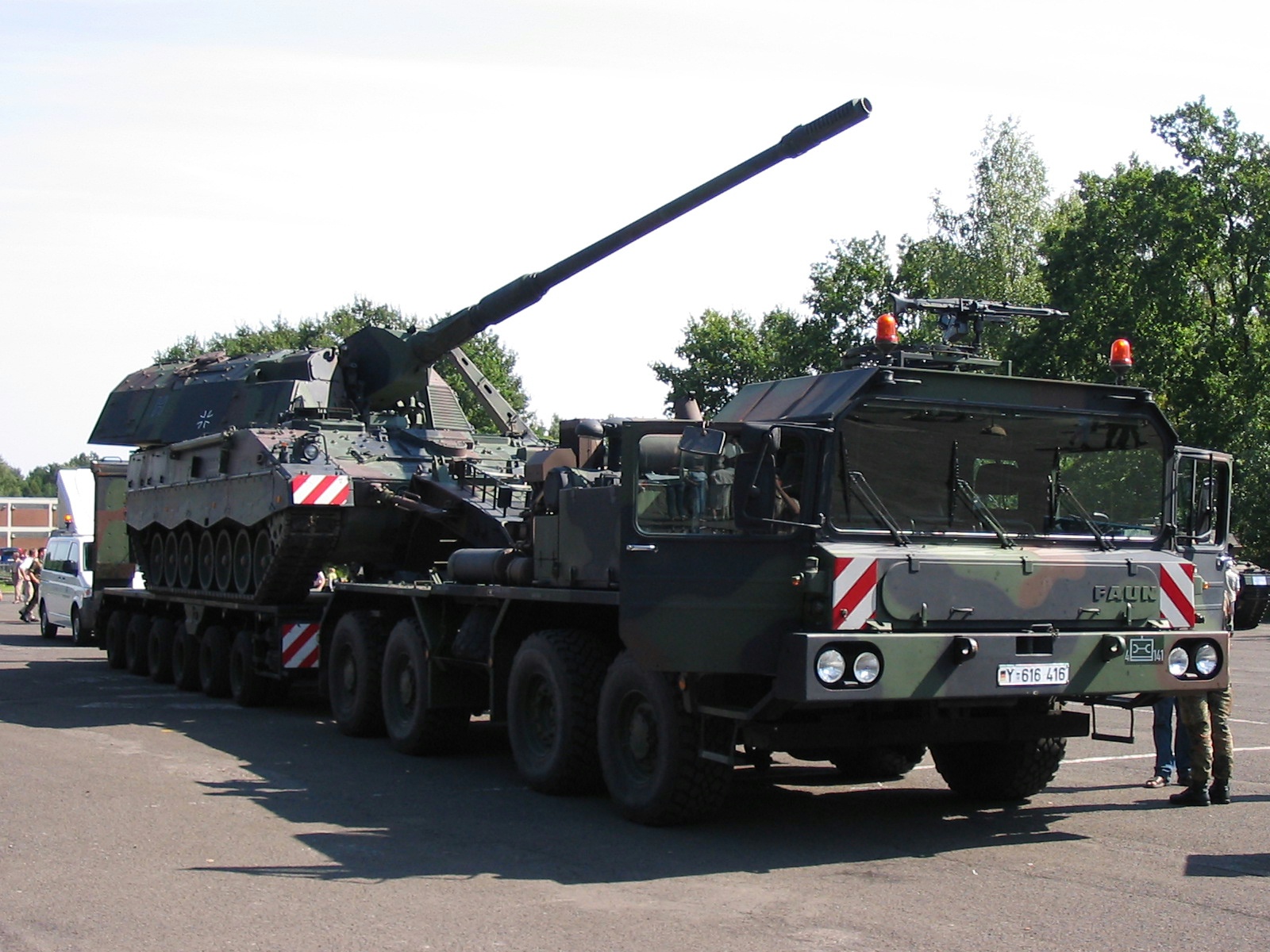 Have You ever wondered about what happens to the Antars when they leave the Service? Here are some photographs that I have found: Don & Cindy in Canada are restoring a Mk2. These are followed by A Mk 3 and a Mk 2 seen in a vintage show in the UK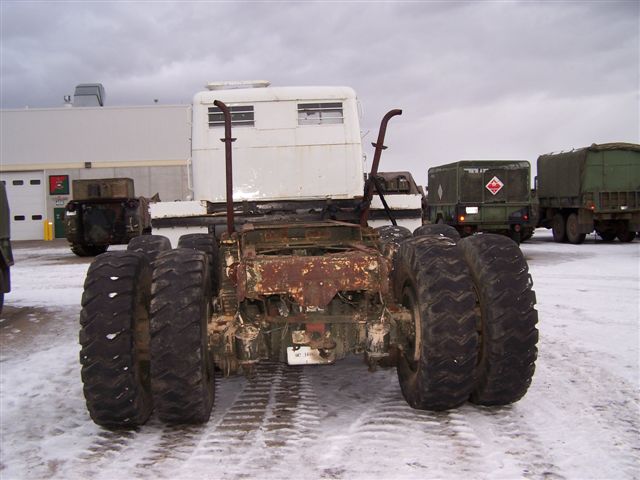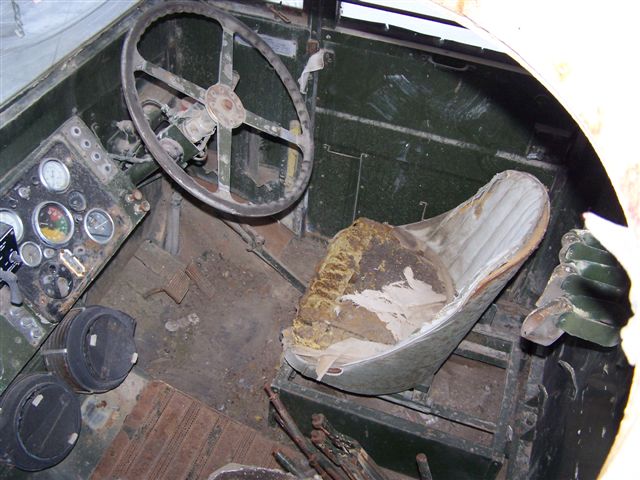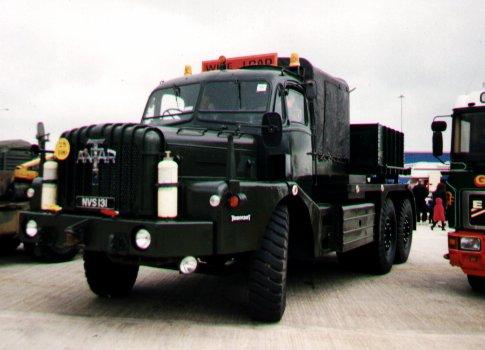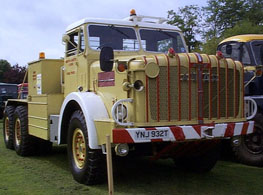 Robert Hillman of Bristol with His Mk3 which cost him £3000-00 at Blackbush, an ex Fazackerly refurbishment model sold before being used.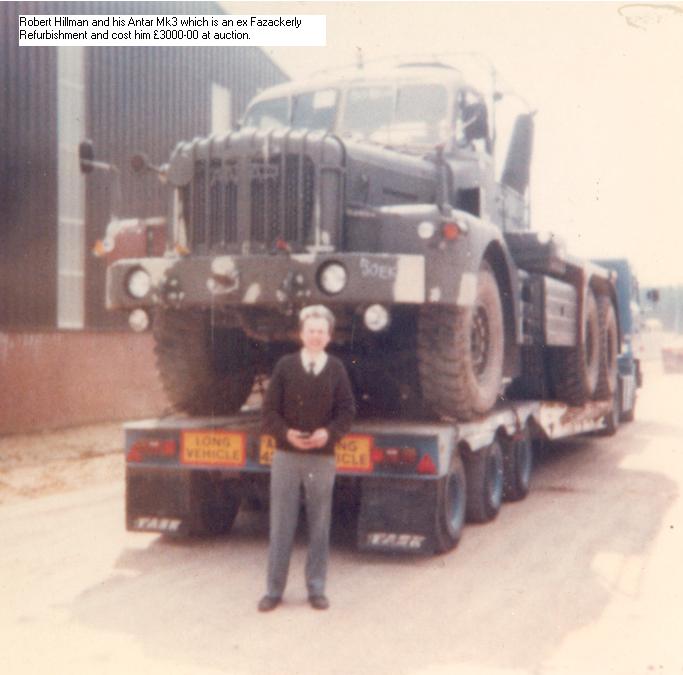 Here are some Photos sent to me by Michael Fincher: Mike has a special build Antar it is a C6T Antar, which differs from Production models by having the following: A Darlington 20t Winch, Mk 1 / Mk2 Transmission & Diffs, Mk3 Cab Civvy Dash, batteries under passenger seat. Engine Turbo charged RR 6 Cylinder C6TFL [ which translates to C= Diesel 6= No of Cylinders, T= turbo charged, F= Ferrous metal Cast iron block / head, L= left hand build, the FIP is on the left when viewed from the front ] this engine develops 300 bhp. This spec was used by the Pakistan Army, Mikes Antar was used by The RAF at Cardington.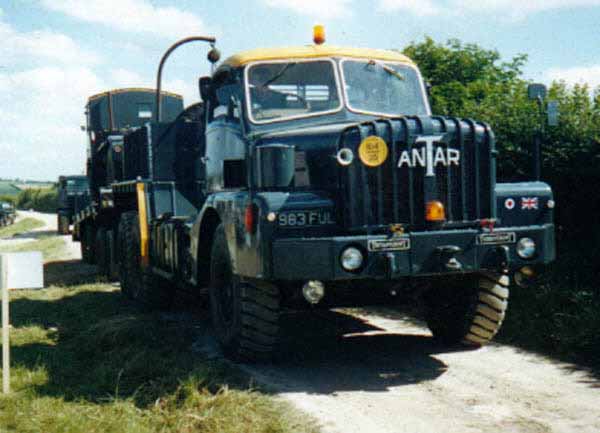 Mikes Antar with Dyson 50t plant trlr AEC load.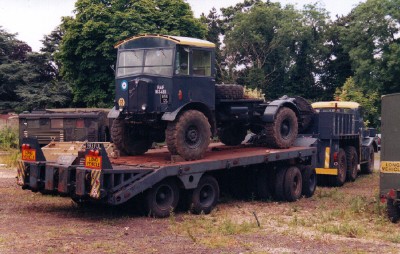 Mikes Antar with Brian Baileys Mk 2b also a Mk3 at Rushden Cavalcade.

Mikes Antar Pulling an ex Pickfords 200 ton Girder trlr TM413.

Mike sent this in as well, Yes it is an Antar! modified to work at Manchester Airport. Look close and you can still make out the Antar front bumper.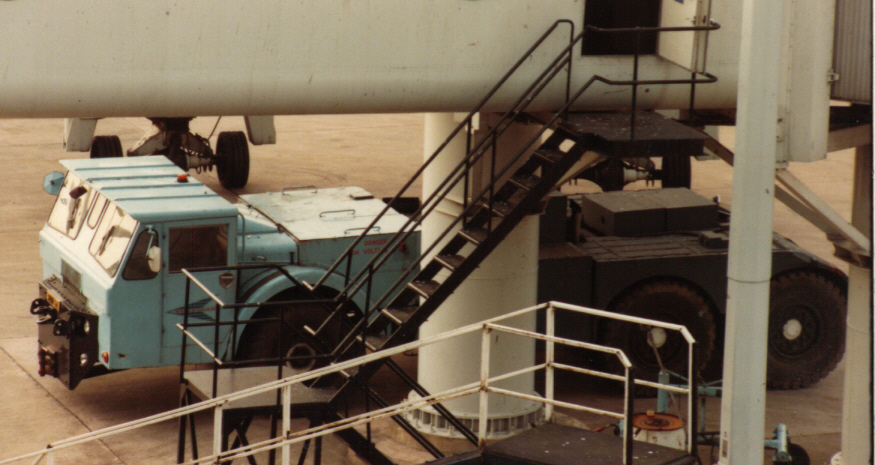 DMD builders at the Cardiff Bay project had 3 Mk3's 2 in use 1 for spares, pulling concrete bridge sections on site, "note the novel exhaust route, and ballast."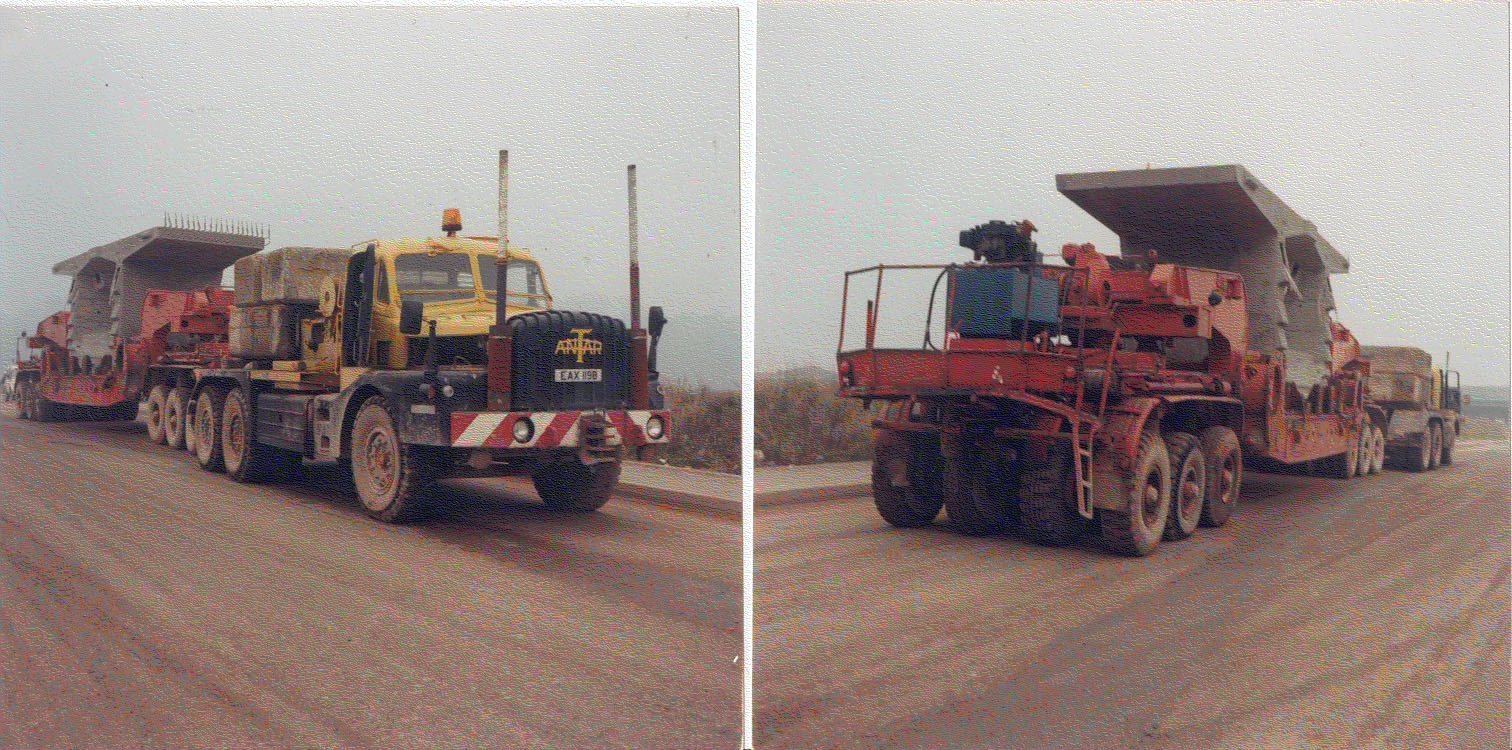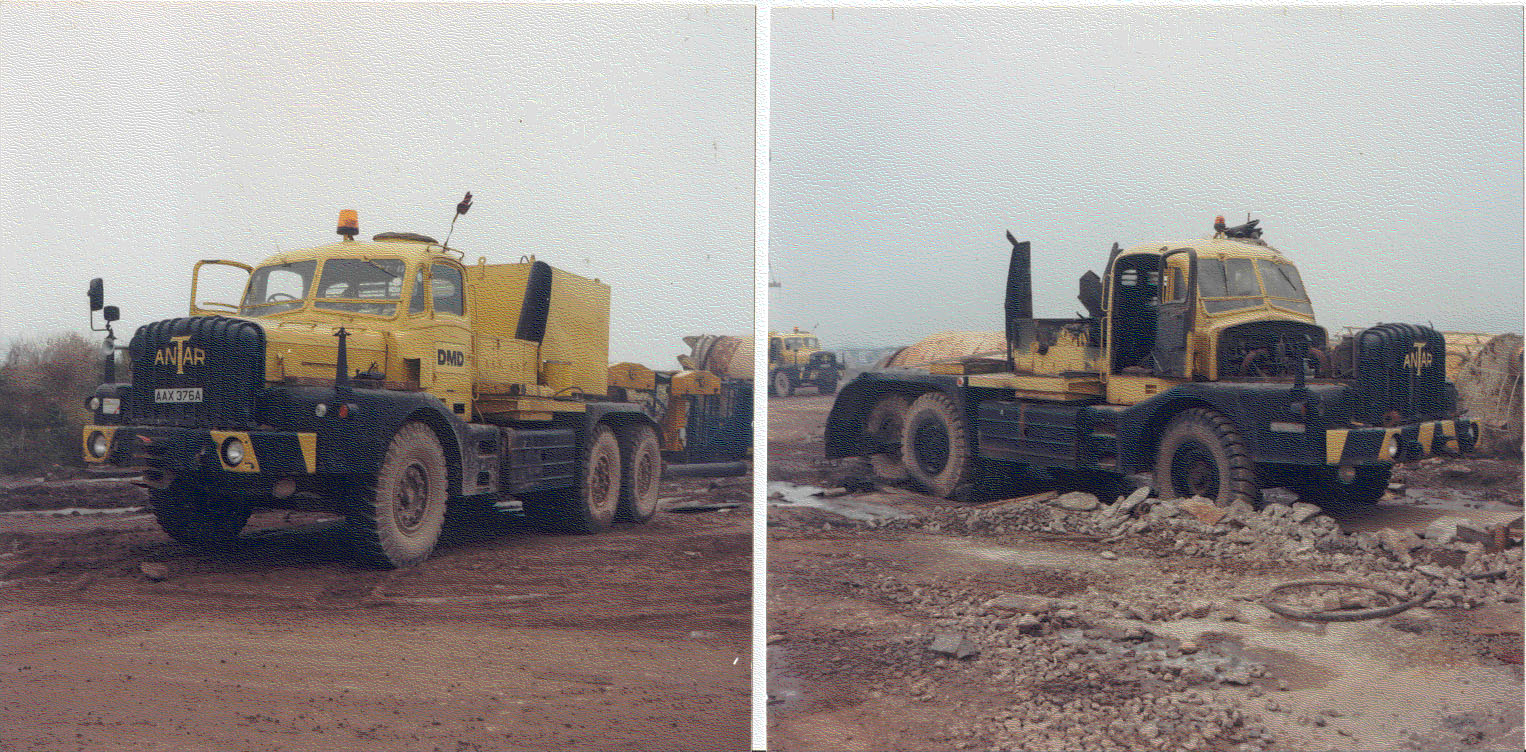 JAB dismantlers who used to be at Ewenny near Bridgend, broke some up.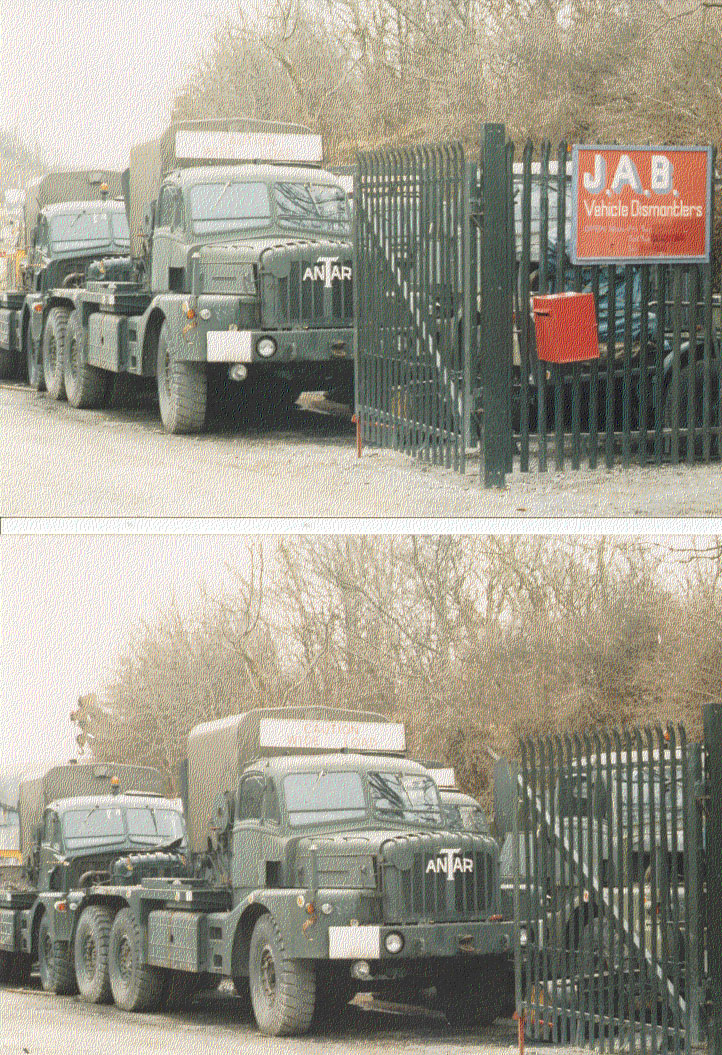 Here is a pic of the cover of a book about the Antar by Pat Ware.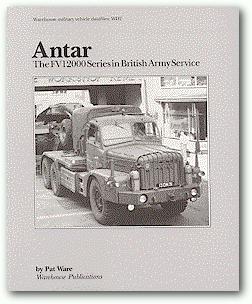 Before the Antar the Army used other types of heavy haulers, here are two images of Diamond "T"s, the colour photo is the gate guardian at Ward Barracks Bulford.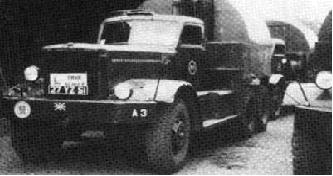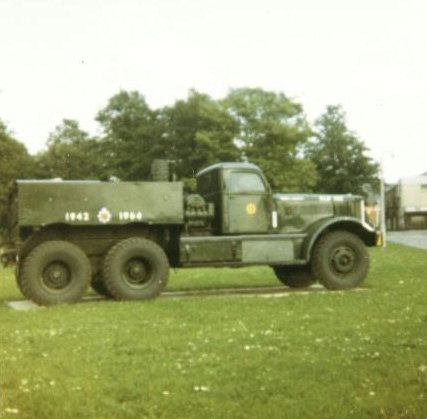 The Future? It would appear that the Trade of Tank Transporting as We Know it will go over to Sponsored Reservists (SR's) Drivers and Maintainers permanently employed by a Contractor? Who will provide 120 Heavy Equipment Transporters (HET) with up to a third of the manpower being SR's in service date Oct 2002. Below are three photos of a HET.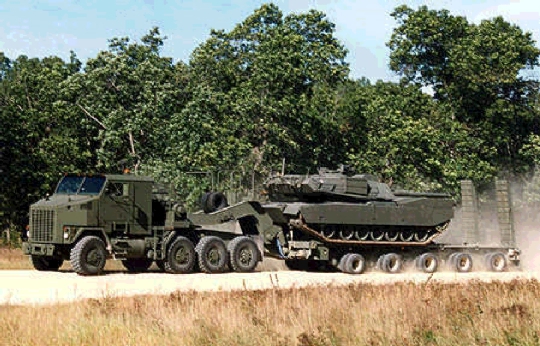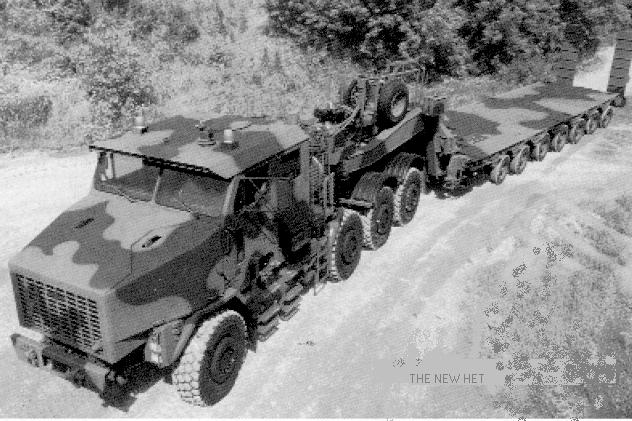 Here is the latest colour photo I have of the Oshkosh HET similar to the one proposed to replace the Scammell Commander.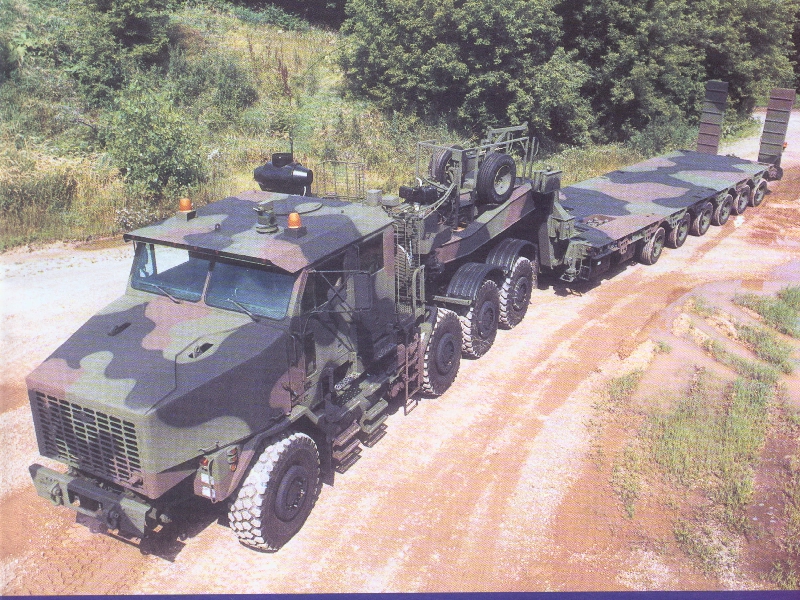 Above, the Oshkosh Heavy Equipment Transporter [HET] M1070F [TIP] & King Trailer Combination. Selected as the basis for the next generation of transporter for use by the British Army. The HET will be powered by a Caterpillar 700hp Diesel engine driving via a 7 speed Allison, Auto transmission. The HET will have a central tyre inflation system. The trailer will be similar but will have 7 axles 6 of these will be steerable. The HET is due in service in 2002, and will have British Army coloured paintwork.
Here is the latest colour photo I have of the Dutch Army DAF Tank Transporter, kindly sent in by Peter Van Wijk.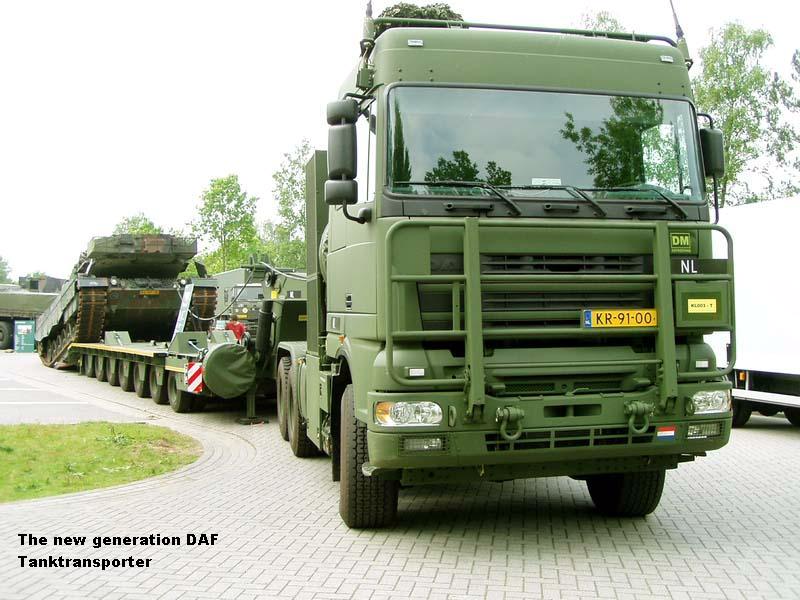 Thanks for visiting my web site, please return regularly for New photos, Bye For Now. "Marshall".