Welcome to page 2.
Shown here are a selection of archived photos plus some of the transition photos of the period of both the Antar and Scammell Commander being in service.
Inside of cab of an Antar Mk3/3a Mick watson at the wheel of 50EK34.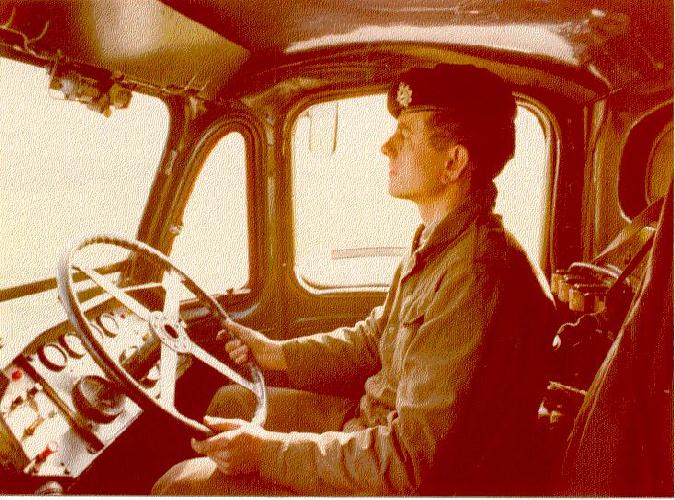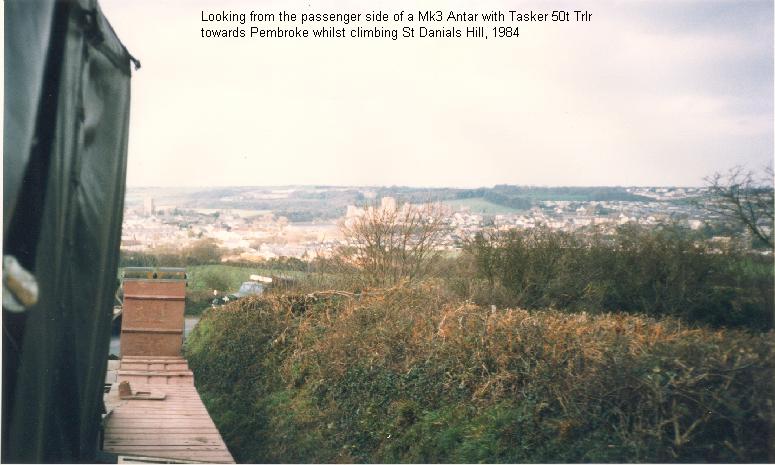 Above a Mk3 Antar with Sankey 60t trailer (not Tasker 50t as on the pic) going up the St Danials hill Pembroke, on a Castlemartin detail, another Mk3 is following.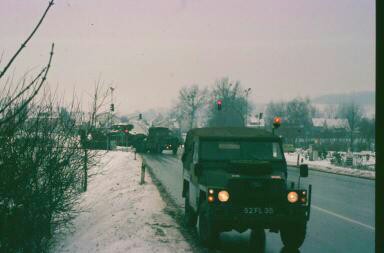 A winter scene in Germany.

Some more winter scenes: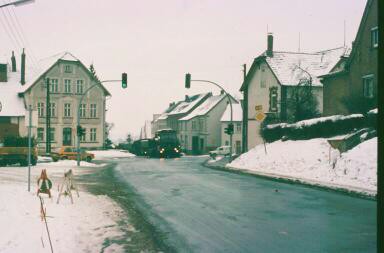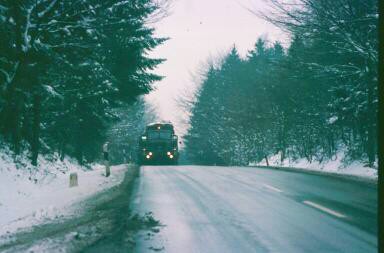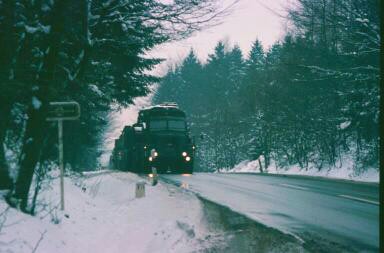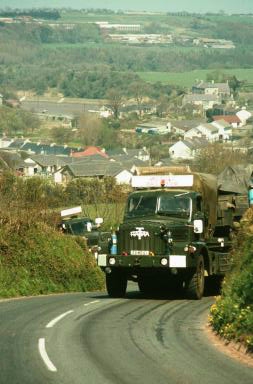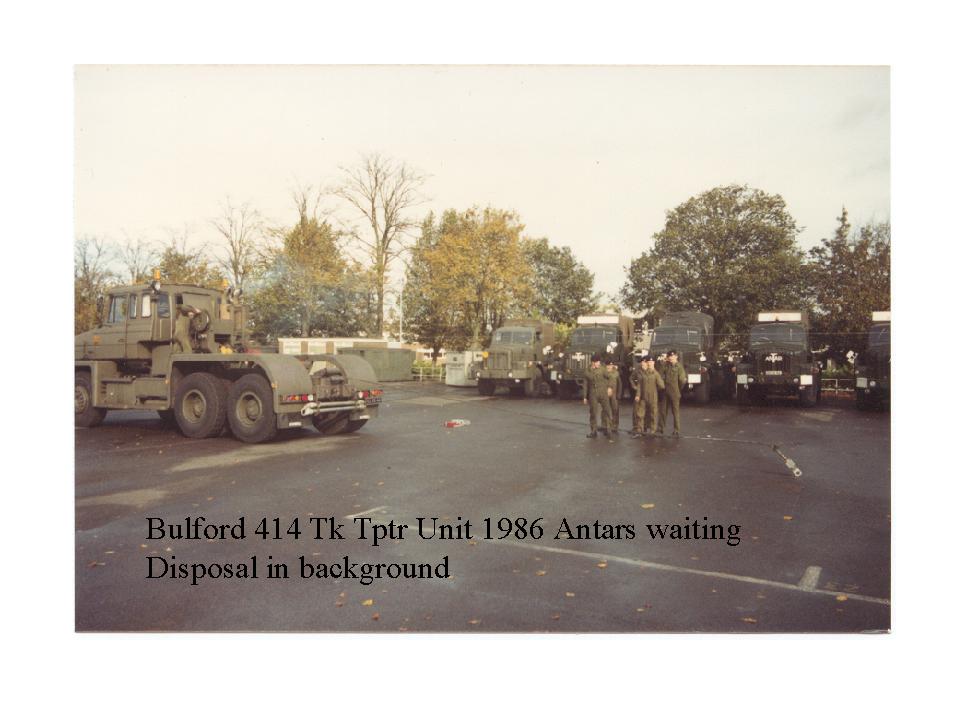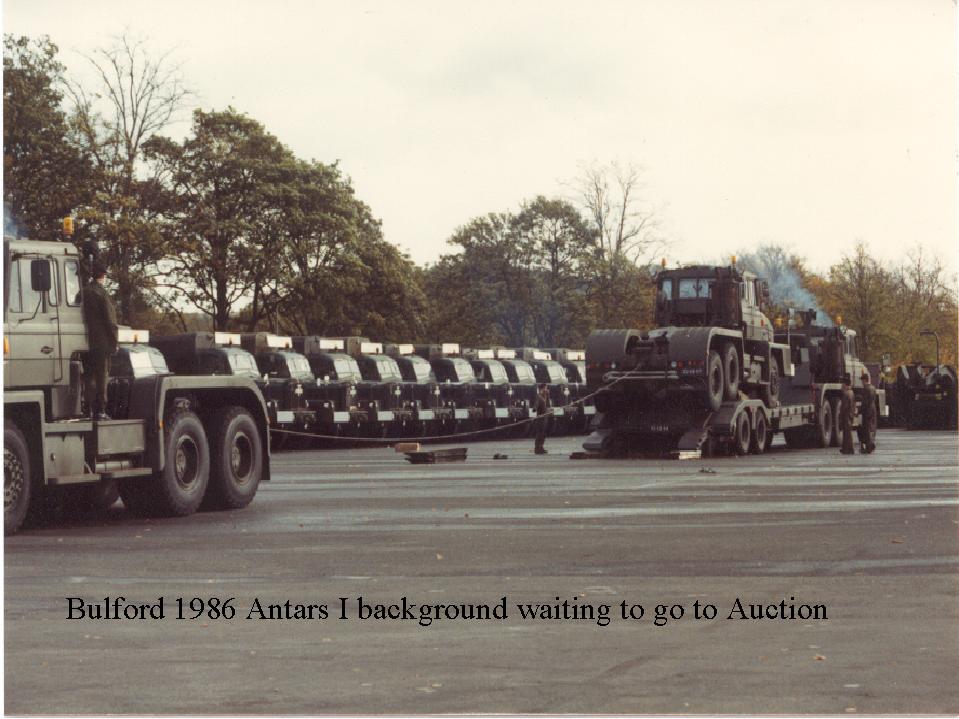 Two views of Antar lined up in the rear, waiting to go to auction, the replacement, Scammell Commander is in front.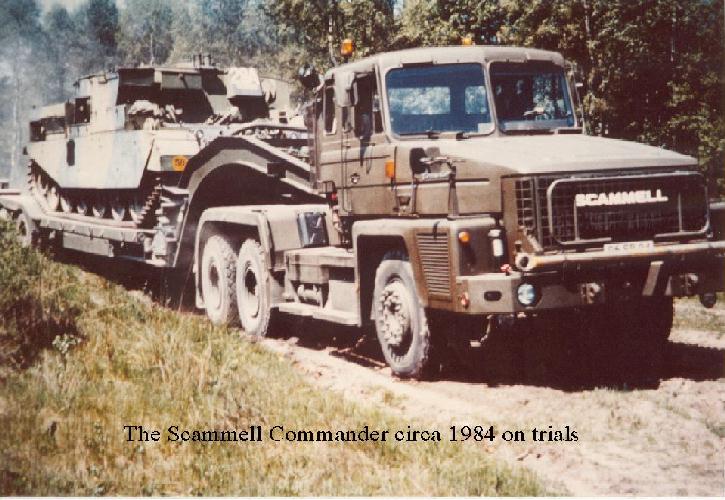 Above: Scammell Commander with a Centurion Armoured Recovery Vehicle (Arv) on a Crane Freuhaf 62t Trailer. Engine Rolls Royce Perkins V12 48 valve 4 x ohc, twin Turbo charged diesel, producing 625bhp at 2100rpm operating speed 40mph 3mpg, max all up weight 100 tonne.
A Scammell Commander with an Antar Mk2 loaded.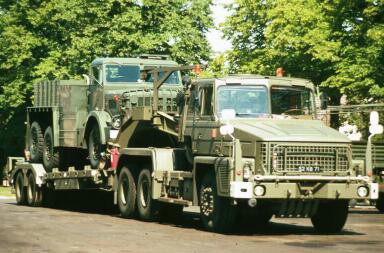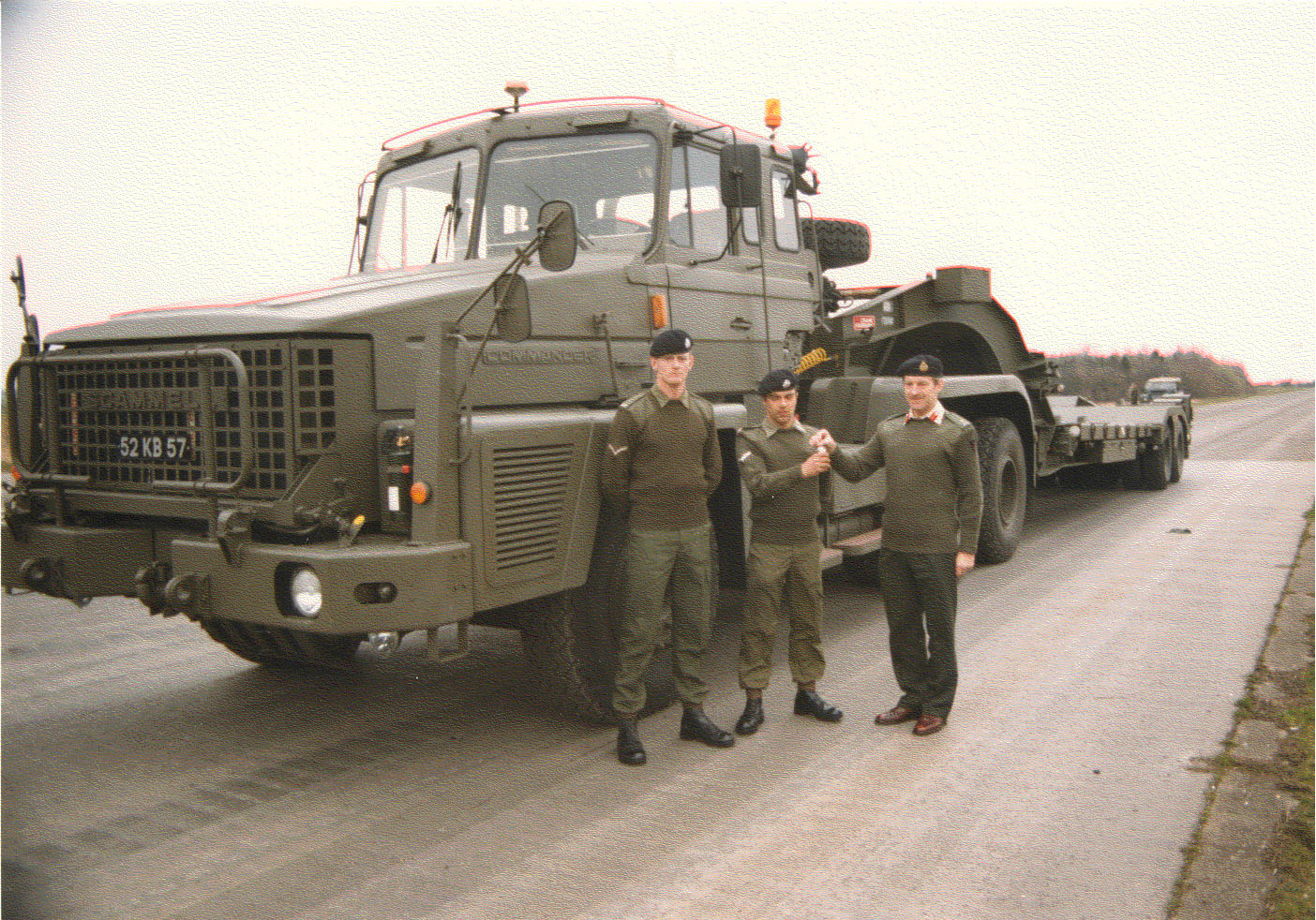 the first Scammell Commander being handed over to Kev Russell of 414 Tk Tptr Unit RCT based in Bulford 1885 by the (late) DGTM Maj gen Braggins.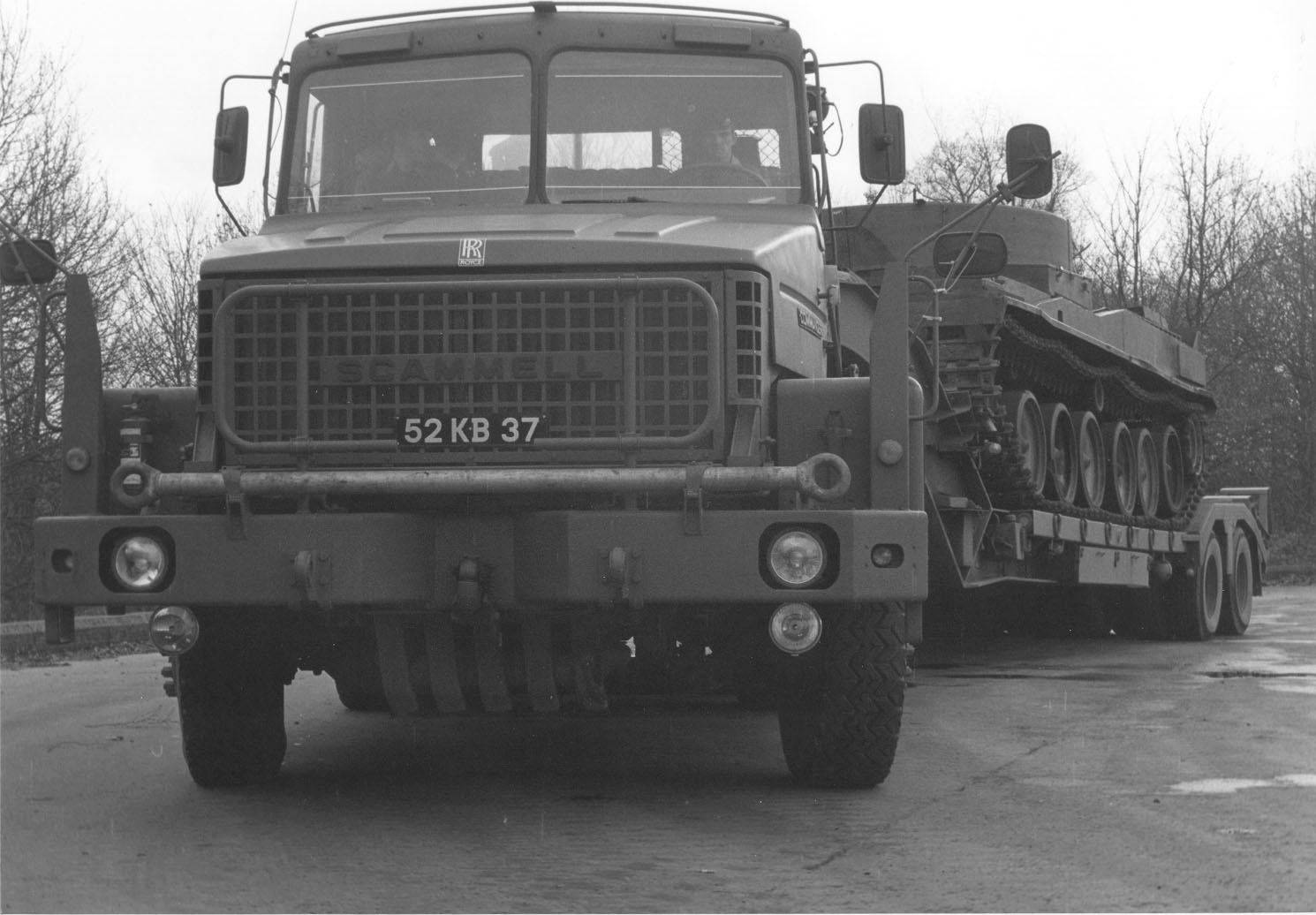 A front view of a Scammell Commander (note original wing mirrors which made the width 13ft 3ins).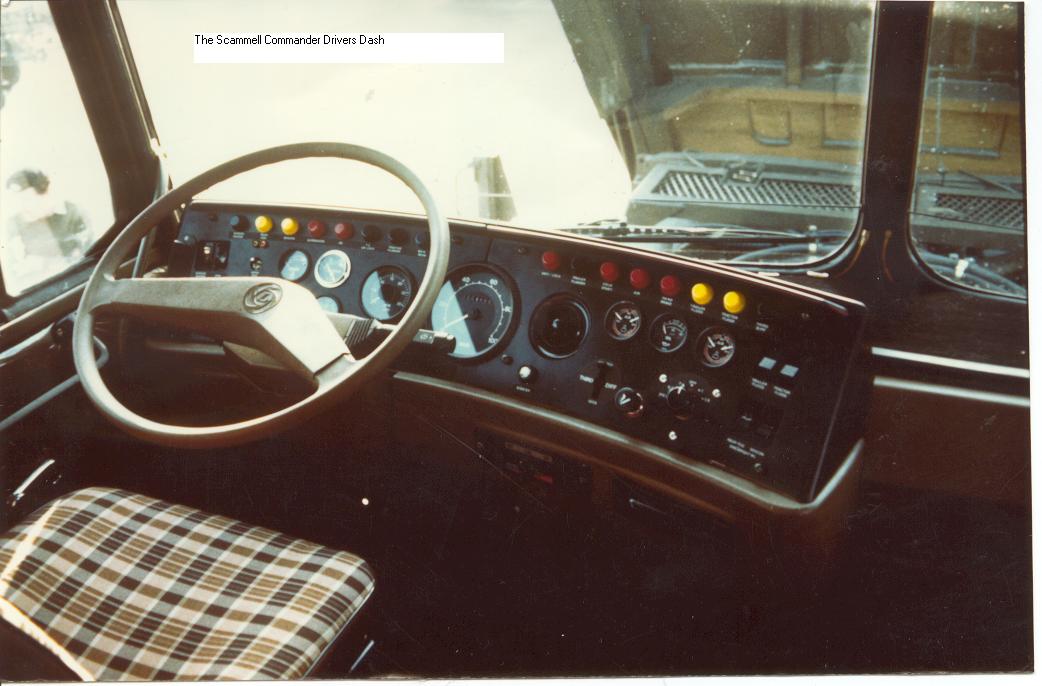 View of the Drivers dash, of a Scammell Commander.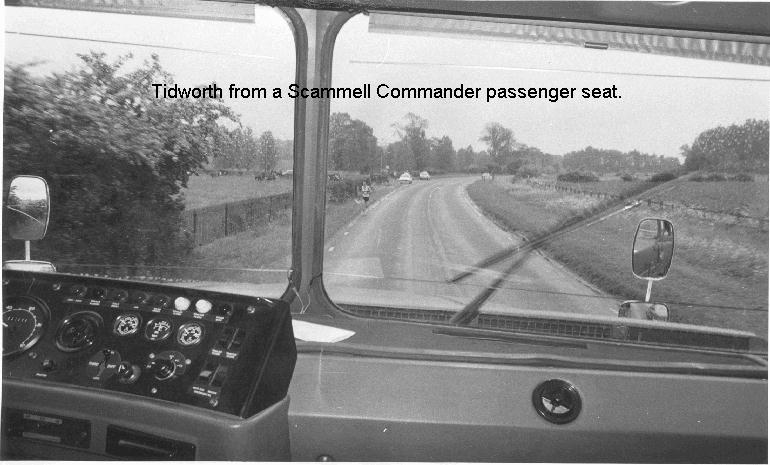 View from the passenger side of a Scammell Commander being driven through Tidworth, (note new narrower positioning of the wing mirrors this narrowed the width back to 10ft 6ins).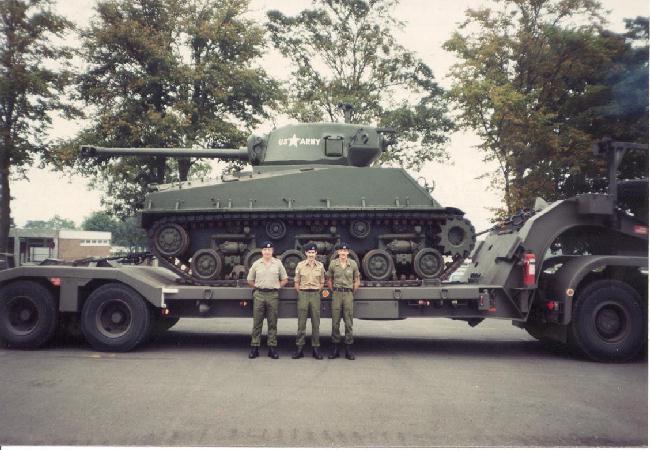 A WW2 Sherman tank loaded on a Crane Frauhaf 62t trailer, ( Bovington tank museum exhibit ), three posers in front. Some Photos taken at Ward Barracks Bulford, a Scammell Commander with 2 x Cvrt loaded, a M578 tracked Crane,(Used by the Royal Artillery now out of service) Using the Capstan winch on the Scammell Commander. And finally A 16 Sqn Scammell Commander at Marchwood Military Port, having been damaged in an overturn in Germany.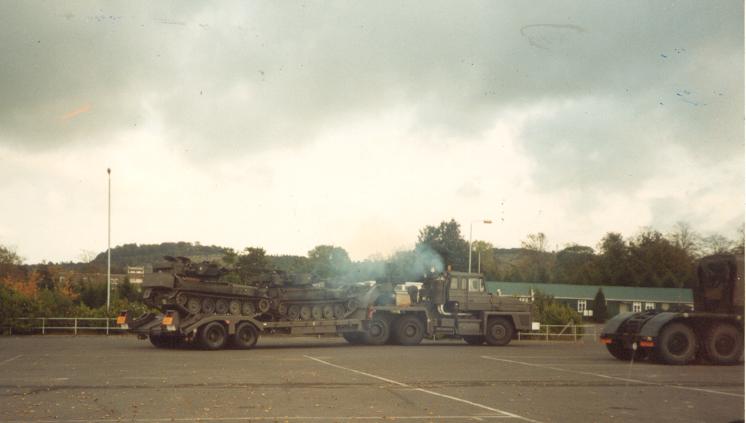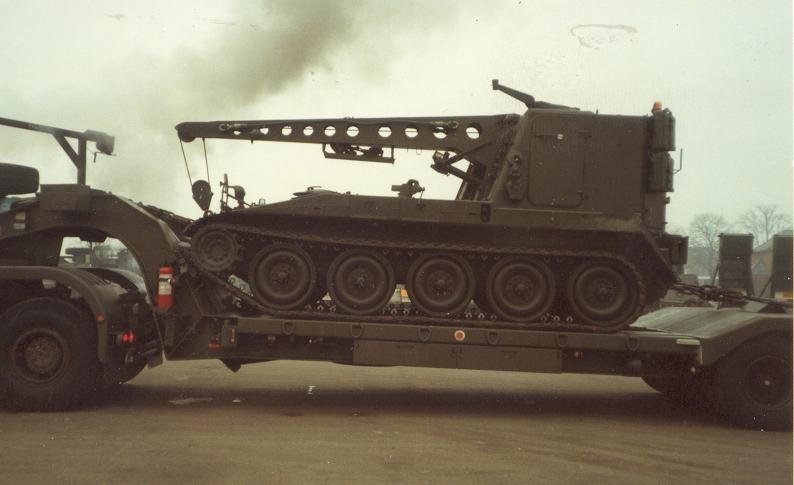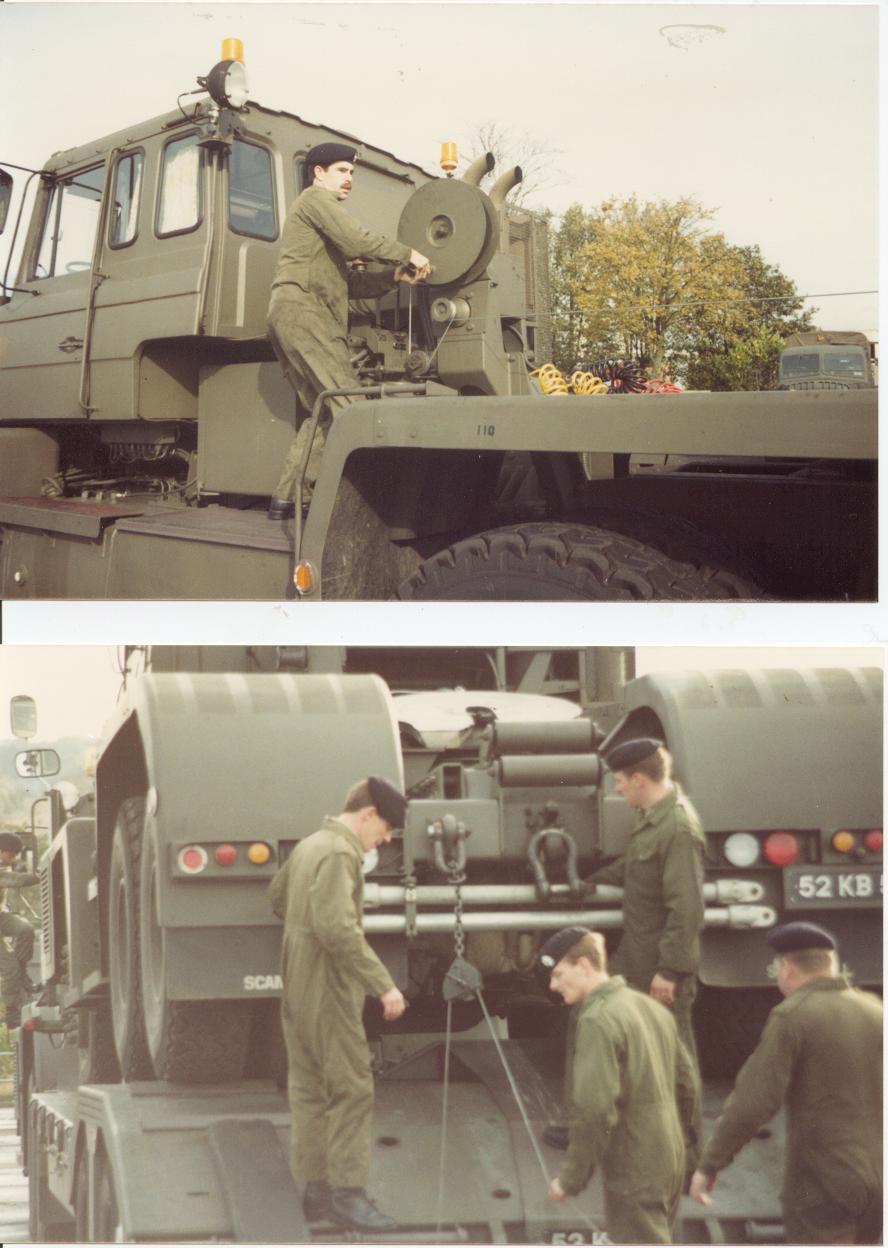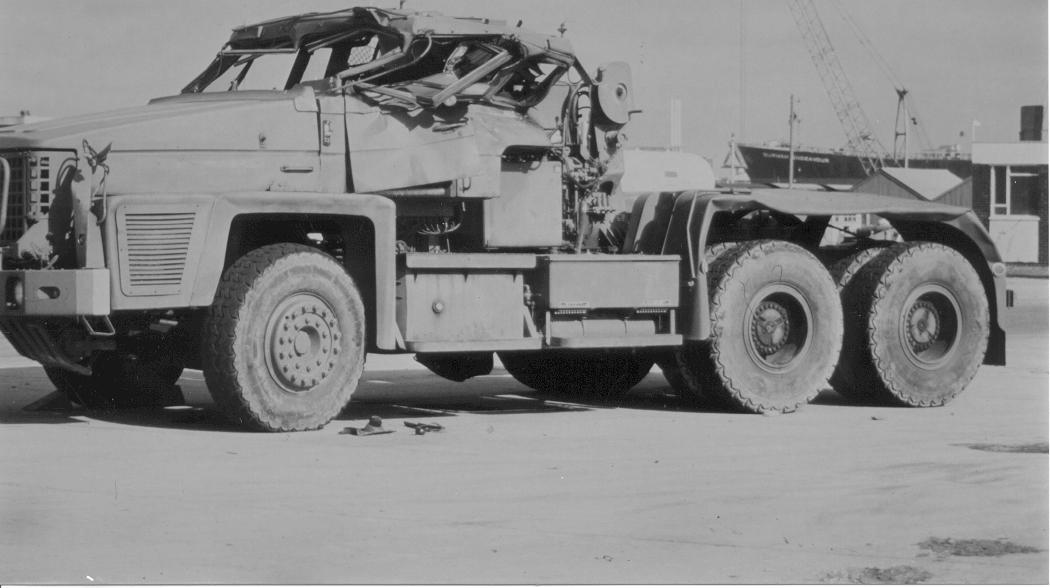 Marshall S Greer.